CERTIFICATIONS.
Demonstrating capability meeting
statutory requirements
Organizations need to demonstrate their ability and consistently offer solutions
that meet applicable statutory and regulatory requirements. Also, it is vital for our clients
to decide if their stakeholders are capable and qualified enough for a given project. Cityscape received several
certifications for Green Construction, Quality Management, Environmental & Occupational Health Awareness and Safety.
Here are some of the certifications we have received in recent years worth mentioning.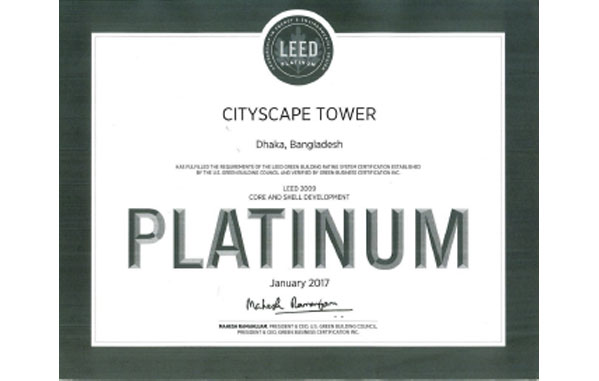 2017
LEAD PLATINUM
CERTIFICATION
From US Green Building Council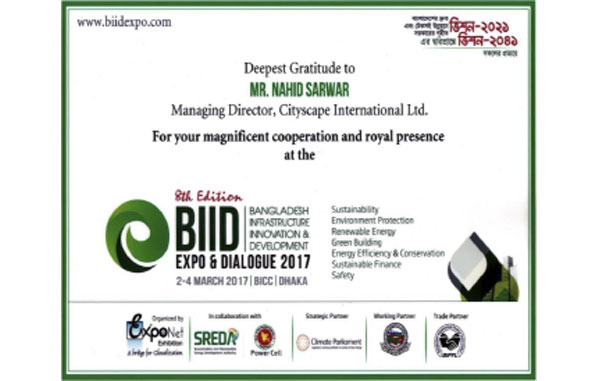 2017
BIID
Certification
Bangladesh Infrastructure Innovation & Development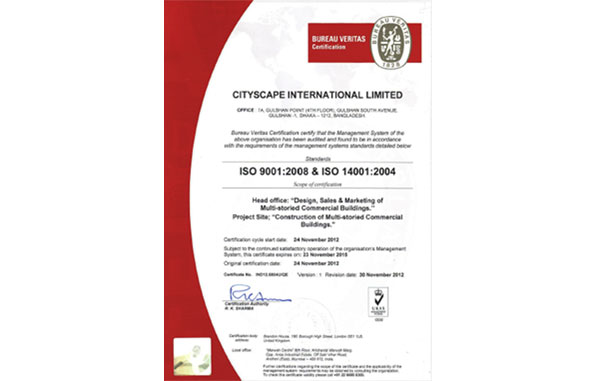 2012
ISO 9001:2008 &
ISO 14001:2004
Bureau Veritas Certifications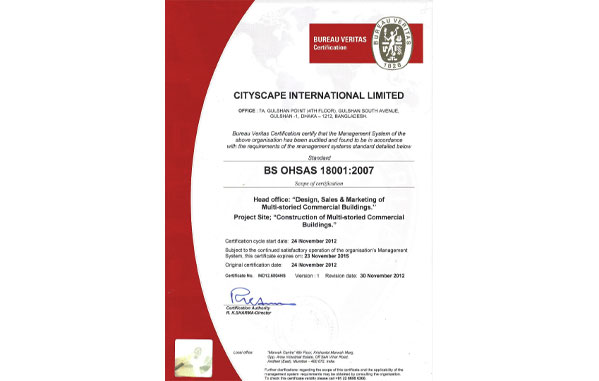 2012
BS OHSAS 18001:2007 for
OCCUPATIONAL HEALTH & SAFETY
Bureau Veritas Certification
TESTINOMIALS.
What our clients say about us
By designing and constructing the NBL Twin Tower at Kawran Bazar, Dhaka, Cityscape has become an invaluable partner, offering a unique approach. We believe their strengths and the ability to simplify any complex project by fully immersing themselves have exceeded our expectations and support their long-term goals.
Cityscape has been a true collaborative partner for over a decade. They are solutions are cost-effective while still providing the best solution for all of our building requirements. As a result, they play an important role in the success of our initiatives all over the country.
We wanted to acknowledge the satisfaction of the Iconic Bangabandhu Tri Tower project at CBDL Purbachal. I will give a 100% satisfied mark as Cityscape not only finished the job early and under budget, but with great sub-contractors and excellent workmanship. The job was done very efficiently and timely. We highly recommend them.